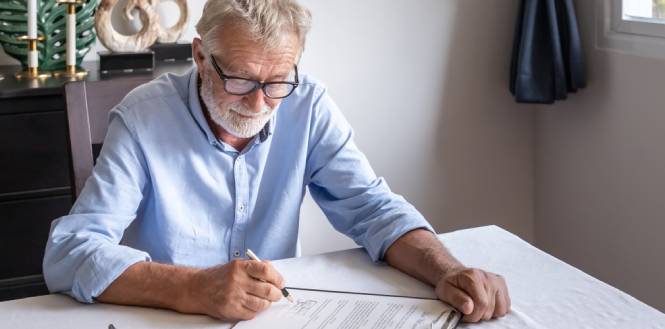 Trying to determine how to proceed with your assets during your life and after can be a complex question. When planning for an estate in California, you can choose between California wills and trusts for your property.
There are a few differences between wills and trusts. The biggest difference is the transfer of property that happens. With a will, there is a lengthier process through probate court. This can be avoided with a living trust, where transfers happen quickly.
If you have questions or want more information, an estate lawyer in Rocklin of Filippi Law Firm P.C. is available for your needs.
What Are Wills?
A will is a traditional document that has been used for years as a way to pass estates and inheritances from one party to the next after death. You are able to provide exactly how you want your property divided and name whom you want to be beneficiaries.
Benefits of California Wills
Decisions and stipulations are available.

Requires legal action to be filed

You are the owner of your estate until your death
One of the main reasons wills are chosen is because of the freedom for decisions regarding the property in the estate. A lawyer for estate planning in Rocklin can help you with this process and have it filed legally. Because the will goes into effect at the time of your passing, you are the only owner of the property, and you do not have a third party involved during this process.
Disadvantages of California Wills
All wills in California must go through the probate court in order to be redistributed. It means that it is evaluated by a legal team to determine that it is legitimate, and the process can take several months.
Probate court is not only tedious and time-consuming, but it can also be expensive. Probate will require fees for processing the estate planning, and the estate can be subjected to inheritance taxes.
How to Set Up Your Will
If you believe that you want to utilize a will to distribute any property, retirement funds, or make charitable donations, you will need first to consult a legal team. They will help you establish all the different parts of your estate that needs to be outlined during this process.
The second part of setting up your will is to determine who your beneficiaries are if you intend to have multiple. You will need to specifically outline what parcels and pieces of property are being given to each individual. It is the point where you outline any stipulations you have regarding the property.
Finally, you must have a witness sign your will to confirm that you were in the right state of mind at the time that you made the will.
What Are Living Trusts?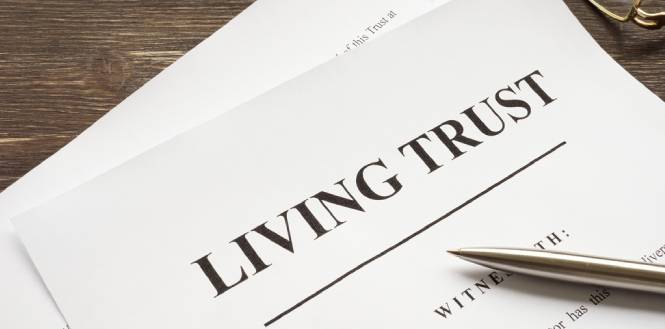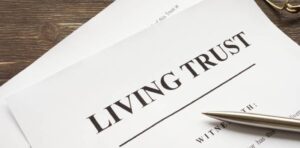 A California trust is established while you are still living and will include a third party as a successor trustee to manage the assets even while you are unable. This third party oversees and manages the different parts of the property listed in the living trust.
Benefits of Living Trusts
If you are ready to transfer property to beneficiaries before you pass, you have the flexibility to do just that when you are ready. This is ideal for those who want to protect their property and their interests should they become ill or unable to make legal decisions.
Another benefit of living trusts is the ability to revoke property or plans for the estate if you change your mind or need to remove a beneficiary. With wills, they are more challenging to change, but you have some flexibility with the living trust.
Living trusts also transfer immediately to the beneficiary when you are ready, either before your passing or after. There is no hold on the estate from the probate court that comes with wills.
Disadvantages of Living Trusts
If you have a revocable living trust, you do not have protection from creditors who want to claim your assets. If you owe money, they may be able to still claim your property depending on the type of trust that you secure.
The cost of setting up a living trust is a bit more than a will. Having to choose a third-party is something that many residents of California have a hard time getting.
How to Set Up Your Living Trust
Like your will, you need to meet with an estate attorney in Rocklin and have them help you start this process. You will need to outline the properties and items within the estate and your beneficiaries. You also need to determine what type of living trust you want for your property so that you can have the appropriate protection.
Are Trusts Better Than Wills?

Depending on when you plan to disperse your estate is really the question of which is better. There are pros and cons to both a will and a trust, but based on your plans for your estate, one may work better for you than the other.
Do I Need A Will or Trust in California?
If you are still not sure what document works best for you or just simply want more information, reach out to the Filippi Law Firm P.C California trust and will estate lawyers. Our team has a wealth of knowledge and experience that can assist you with choosing the right path for you. Contact us today to schedule a consultation to start setting your will or trust.