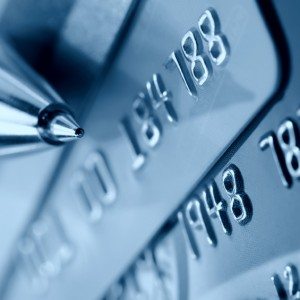 Does medical debt have you feeling blue? It may not seem fair that on top of needing to see a doctor or go to the hospital, you also must deal with some awfully expensive medical bills that most of us could not even dream of paying because they are so exorbitant.
Unfortunately, doctors, hospitals, and laboratories can sue and get a judgment against you. This allows them to garnish your wages, seize your bank accounts and even foreclose on your house. Medical bills can leave you without money and homeless if you allow that to happen.
I have done a lot of work with people who owe medical debt, and there are 4 things I have learned:
Medical debts are a BIG problem for many people.
You are not alone. A federal Consumer Financial Protection Bureau study found that 59% of debt collection calls were related to medical bills [1]. According to the Harvard School of Public Health, more than 40% of American families have gone through major financial stress due to medical expenses [2].
Being in debt can be bad for your health.
A Gallup survey of college graduates from 1990 to 2014 found that those in debt were sicker than those who were not, especially due to the stress related to debt [3].
Given the vulnerable situation, be careful from whom you seek help.
The Federal Trade Commission warns consumers to stay away from debt relief companies that charge fees before settling your debts, make guarantees about getting rid of unsecured debt, and make promises about being able to put an end to all debt related lawsuits and calls.
Whether you amassed the debt quickly, after an unexpected medical crisis, or accumulated the debt in a slow spiral, the stress of a lawsuit does not help. Nor does ignoring the situation in hopes that it will go away. It will not, but a qualified, experienced, trustworthy attorney can advocate for your best interests and give you back a sense of control.
There may be a chance my legal team and I can help. Our approach is compassionate, yet strategic. We will work to stop the constant phone calls and debt harassment. You do not have to live under a cloud of debt with no hope of paying it off. This challenging situation can be solved intelligently, and in a way that respects your dignity.
Every debt situation is unique, and we recognize that. We are your resource to improve this situation for you. We will promptly answer any questions you have, and we will make sure you understand the entire process.
Do not deal with this alone. Trust that you will be happy that the Filippi Law Firm was by your side helping you through this situation.
We are here for you, every step of the way!
[1] https://files.consumerfinance.gov/f/documents/201701_cfpb_Debt-Collection-Survey-Report.pdf
[2] https://www.hsph.harvard.edu/news/press-releases/sick-in-america-poll/
[3] https://news.gallup.com/poll/174317/student-debt-linked-worse-health-less-wealth.aspx