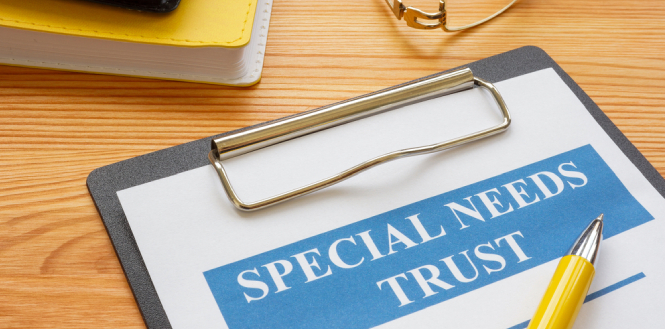 If you're the parent of someone with special needs, you know that your worries about your child extend far into the future. You may wonder what will happen to your child in the event of your death. Remove these worries with a special needs trust.
If you want to leave property or money to a loved one with special needs, you should not do so in a will or living trust. You must plan carefully and take advantage of the California special needs trust. A special needs trust in California will ensure that your child's government benefits get preserved and they can live a fulfilling life.
To get started, contact a trust attorney in Rocklin, CA, at the Filippi Law Firm, P.C. today. We will ensure your special needs trust California exists so your loved one's needs get met in the event of your death.
So, what's a special needs trust, how does it differ from other estate plans, and why should you create one?
Special Needs Trust Rules
A special needs trust is an important part of an estate plan for parents with disabled children. It's an irrevocable trust that gives disabled people the ability to maintain their eligibility for public assistance benefits. It doesn't matter if they're the recipients of assets that normally would make them ineligible.
If you don't establish a special needs trust before you die, you could jeopardize your loved one's ability to get essential government benefits. Furthermore, you can't just set up any old trust with a few special needs provisions. This is unlikely to address the comprehensive issues that arise over the lifetime of someone with special needs.
Fortunately, a special needs trust not only preserves government benefits but also helps your loved ones live a satisfying life despite their disability. It makes sure your protective bubble for them persists, even when you're not around.
Special needs trusts fall into two basic categories:
First Party Funded: With this type of special needs trust, the individual who's responsible for funding this trust is the one receiving government benefits. For example, this type of trust would allow a disabled with a lawsuit settlement to create a special needs trust for themselves to make sure they keep receiving their government benefits.
This type of trust must include state and federal provisions. For instance, it's a requirement that one must give notice to the state when the trust gets terminated, or the trust beneficiary dies.
Third Party Funded: This special needs trust is easier to set up than its counterpart. In addition, it doesn't have a payback clause. It gets funded with assets belonging to someone other than the beneficiary.
How Long Does a Special Needs Trust Last?
A special needs trust lasts for as long as your loved one with disabilities is alive or until the funds are gone. An independent trustee will manage the trust for the benefit of your disabled family member. The government does not view the assets in trust as being the disabled child's property. This makes it easy for your child to use them for their education, health, maintenance, and other forms of support, far beyond what Medi-Cal covers.
Why Should You Create a Special Needs Trust?
Anyone who's ill or disabled receives support from the federal government in the form of Medi-Cal, California's version of the federal Medicaid Program. They can also receive support from SSI or Supplemental Security Income. Social SSI helps disabled and elderly people with little or no income – it gives them cash to meet basic needs like shelter, food, and clothing.
But SSI and Medi-Cal put a limit on the number of financial resources a recipient can have. They do this to make sure they are helping those that are really in need. As of right now, the resource limit is $2,000 for individuals. So if you leave your disabled family member an inheritance over $2,000, they will no longer receive government benefits.
This is problematic in several scenarios:
The inheritance your loved one gets is less than what they would have gotten if they continued to receive government benefits.
If your disabled family member has unique medical needs, it is easy for their inheritance funds to get depleted by medical expenses. Unfortunately, this leaves them with no financial support.
Once the inheritance is gone, the disabled family member can reapply for benefits. However, this causes a sense of uncertainty and disruption that most parents would want to avoid if possible.
How To Create a Special Needs Trust
In the past, many parents had to disinherit a disabled child from their estate plan so that it wouldn't affect their government benefits. Thankfully, today there's a better solution to this problem. A third-party funded special needs trust will guarantee your disabled family member can get their inheritance and still continue to receive their benefits.
It's important to create a special needs trust before you pass away. Life is uncertain, and we never know for sure what lies around the corner. So don't delay calling your trust attorney in Rocklin, CA, and creating a special needs trust until it's too late.
How Much Does It Cost To Set Up a Special Needs Trust?
The answer to this varies. However, the average price to set up a special needs trust in California is around $1,500. A trust attorney in Rocklin, CA, can help you start.
Get Started on Your Special Needs Trust With Our Trust Attorney in Rocklin, CA
When you're alive, there are enough problems plaguing your family member with special needs. So, it's common to worry about what will happen to them when you pass away. A special needs trust ensures that someone is looking out for your family member with special needs at all times.
Contact an experienced Rocklin, CA, trust attorney as soon as possible to create a plan for the future. They will provide you with the counsel you need to create a trust for your family member's special needs. Your Rocklin, CA, trust attorney gives you personal advice on the best way to make sure your family gets taken care of when you're gone.
Filippi Law Firm, P.C., provides legal services in estate planning, probate, trust administration, trust litigation, and personal bankruptcy in the greater Sacramento area, with a focus in Rocklin, Roseville, Lincoln, and Granite Bay. Give us a call at (916) 333-7910 or fill out the contact form to get in touch with our office. Consultations are free, and they can be done over the phone, via Zoom, or in person at our office in Rocklin. Prepare for your future and work with the best estate planning attorneys today.