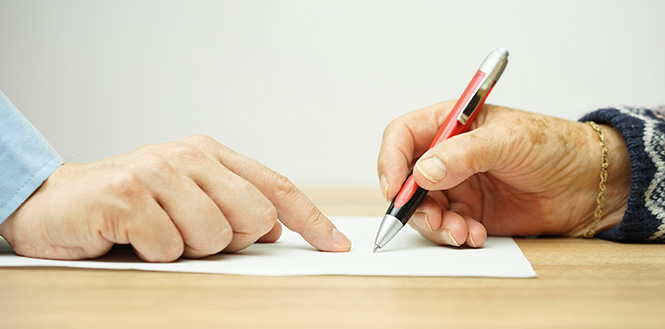 If you already have a will, you understand the importance of ensuring everything is for your family in case the unexpected happens. Over time, things change, the size of your family, your assets, your place of residence, and your employment status, for example. If you've experienced some major life changes or if it's been a while, it's time for an estate plan review. It may be time to learn how to amend a will, update it, and the rules for estate planning California.
Filippi Law Firm P.C. is here to help you with estate planning Rocklin, CA. Making an estate plan and changing or updating it is crucial to successfully execute your estate, lessening time, stress, and cost for your family following your death.
When Should You Update or Modify Your Will?
There are several circumstances when it is universally advisable to update your planning for your estate in California or otherwise.
Birth or Adoption of a New Child: This is a huge change if you've had a new child or adopted a child into the family. Protect your child by ensuring they are named in your will.
Change in Marital Status: If you marry, you'll want to ensure your spouse is protected in the event of your passing and that they have the necessary information and authority to serve as the executor of your will. If you divorce, you'll likely want to cut your existing spouse out of the will or reduce the amount they get.
Major Financial Losses: Have you declared bankruptcy? Did you sell off some assets in your will to cover financial losses? If so, it's time to learn how to amend a will.
A Financial Windfall: Did you win the lottery or double your salary? Did you inherit a large amount of money from a deceased relative? If so, it's time to consider a revision in planning for your estate.
Deterioration of Health: If you've been diagnosed with cancer, have a heart condition, or have had major surgery, it's crucial to consider your estate plan again. While many people don't get to consider whether or how to update a will before a sudden medical event, if you have the chance, our estate lawyer Rocklin advises you to consider it. This includes patients suffering from chronic conditions as the result of long COVID.
You're a New Grandparent: Have you become a grandparent? Congratulations! You'll want to ensure your grandchild is taken care of. Our estate attorney Rocklin advises you to consider a newly born or adopted grandchild in your estate plan.
Change in Personal Relationships: Over time, families sometimes experience falling-out's over major issues or how they treat one another. If you have a familial relationship that has improved or deteriorated and that person should or should not be involved in your estate plan, it's time to think about planning for them in your estate.
Change in Laws: State-specific laws over estate planning in California and elsewhere change over time. When this happens, it's a good time to consider learning how to amend a will with Filippi Law Firm P.C.
Moving to a New State: Are you new to California or another? Your state-based inheritance laws are likely different, meaning it's time to revise your estate plan ASAP.
Retirement: You'll budget and get a new assessment of your finances as you retire. You're likely also aging unless you're lucky enough to retire early. This is an ideal time for an estate plan review.
How to Update or Modify Your Will
Most often, a codicil is involved in the modification of your will. A codicil is an additional document that clarifies certain situations. They are easier than creating a new will and less expensive to do — think of it like adding a clarifying amendment versus rewriting an entire constitution. However, sometimes, it may still be necessary to rewrite the will for proper estate planning.
If you're unsure about how to update a will, contact an estate attorney Rocklin for clarification. Your family and beneficiaries cannot afford for you to make a mistake on this.
How Often Should You Update or Modify Your Will?
Filippi Law Firm P.C. recommends updating your will whenever a major life event occurs (see above list) or every 4-5 years. This removes ambiguity about your intentions in the event of your death.
How Much Does It Cost to Update or Modify a Will?
Estate planning can be expensive, but in most cases, updating a will could only cost a few hundred dollars. In the case of a complex estate plan, it could cost thousands. Most updates should be simple and standard if you have a middle-class income and a nuclear family with less than ten people in it.
If you have an upper-class income or have to make many changes as you haven't updated your will in a long time, your estate plan review could cost a bit more. Your Rocklin estate planning service is happy to provide an estimate.
Filippi Law Firm P.C., an estate attorney Rocklin, can help you conduct an estate plan review and figure out how to amend a will or how to update a will. Filippi Law can provide the most advisable course of action regarding what is best for your family and estate.
If you've just moved to Rocklin, California, it's been a few years since you've reviewed your estate plan, or if you need to create or amend your will due to a life change or circumstance, give Filippi Law Firm P.C. a call. Ensure your family's needs are met no matter what unfortunate circumstances could befall you. Please don't leave them without a plan; leave them with an updated plan.
Filippi Law Firm, P.C., provides legal services in estate planning, probate, trust administration, trust litigation, and personal bankruptcy in the greater Sacramento area, with a focus in Rocklin, Roseville, Lincoln, and Granite Bay. Give us a call at (916) 333-7910 or fill out the contact form to get in touch with our office. Consultations are free, and they can be done over the phone, via Zoom, or in person at our office in Rocklin. Prepare for your future and work with the best estate planning attorneys today.