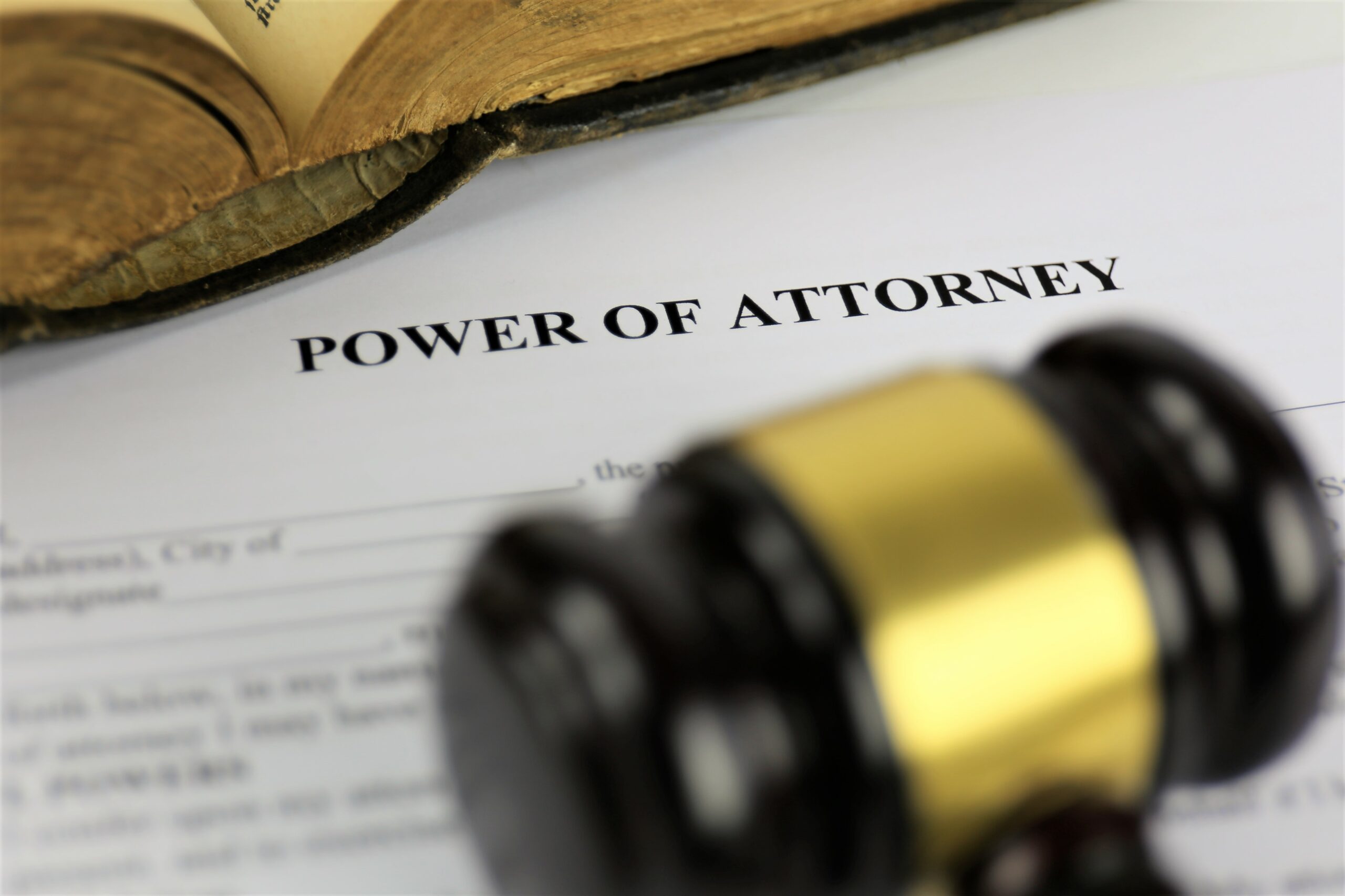 What is power of attorney?
A power of attorney (POA) is a legal document that grants someone else the power to act in another person's name. It can be used in a variety of circumstances, such as when a person is unable to handle their affairs or make decisions because they are incapacitated or out of town. A power of attorney usually designates an "agent," who will subsequently be given the right and responsibility to make decisions on behalf of the principal. Powers of attorney often fall into one of two categories: general POAs or specific POAs. General POAs grant a person broad control over all facets of their personal affairs. Specific POAs, however, are restricted to the specific acts listed in the agreement itself (such as managing investments). You may need one type of power of attorney document or both types, depending on your circumstances.
Creating a Power of Attorney
In the event that you become unable to make decisions for yourself or your family, establishing a power of attorney is essential to safeguarding your interests and those of your loved ones. Consulting with a knowledgeable estate planning attorney like Filippi Law Firm is the first step in establishing an effective power of attorney agreement. They can accurately identify your needs and offer you personalized advice.
A legal power of attorney must fulfill a number of conditions, including being written on sturdy paper, signed by the principal and the agent in the presence of witnesses, being duly notarized, and accurately stating the powers granted to the agent. This guarantees that the agreement is enforceable in court and has legal force.
It's crucial to appropriately identify the principal (the person granting authority) and the agent (the person receiving authority) when drafting a power of attorney document. The principal should give great thought to who they pick as their agent; this person should be someone dependable who has their best interests at heart. Before signing anything, it's also recommended for both parties to research any pertinent state regulations surrounding POAs; these may change depending on where you live.
Terminating a Power of Attorney
A power of attorney can be terminated in order to end a contract between two parties. A decision may be made by the principal, who initially gave authority to the agent, that they no longer want someone else to make decisions on their behalf. In this instance, it's critical that the primary understands how ending a power of attorney will impact them and what needs to be done to ensure its legal validity.
The outcome of a power of attorney transfer depends on whether a new document assigning authority to a different individual has been created. All authority previously provided under an old POA is automatically cancelled and cannot be used going forward without the creation of a new one if there is no new POA in place when the old one expires. Additionally, if local laws allow it, some powers—such as those relating to healthcare decisions—may continue to be in effect after the POA is terminated.
Both parties must be notified of the decision to revoke the power of attorney's provisions, and witnesses must attest to this agreement. This can take many forms, depending on local legislation, such as signing paperwork or appearing before a witness or court official at least two days before the cancellation goes into effect (in some states). Since cancellation nullifies all prior POA-granted powers and lays responsibility directly on the principal rather than on a third party acting on their behalf, cancellation should only be done in extreme cases.
When a power of attorney is revoked, all rights that an agent may have over specific tasks that fall under its purview are completely eliminated; however, all facets of the power (such as debts incurred while exercising the power) are not necessarily eliminated. Revocation always has to adhere to the procedures set forth by state law; otherwise, legal action may be taken against either person engaged in the creation or revoking of the revoked document(s). Agents should be aware that revocation does not provide complete liability protection.
Powers and Limitations
The scope of a power of attorney document describes the range of actions the agent is authorized to perform on behalf of the principal. In general, it will cover both financial and legal facets of managing affairs, including paying bills, submitting taxes, opening bank accounts, making transfers or investments, managing real estate deals, and even advocating for them in court. However, by specifying specific actions that are prohibited by the terms of the POA (such as selling property), the power can be restricted.
To maintain an agent's authority under state law, powers of attorney must contain specific limitations. Limitations may include requirements that you obtain consent from a third party before making any significant decisions (this could be your spouse or another family member), that you only have partial decision-making authority over all matters listed in the scope section of the document (e.g., financial decisions), and/or that you can only take certain actions within a certain time frame (e.g., no more than three transfers per month). Additionally, some states need particular precautions for matters like guardianship and end-of-life care when drafting a POA form, so it's crucial for all parties to be clear on their rights and obligations before signing anything.
Alternatives to a Power of Attorney
A living trust is a legal document that allows an individual to manage their assets and designate how they will be distributed upon their death. A living trust functions after one's death and can help ensure that property goes straight to selected beneficiaries without going through probate, unlike a power of attorney, which gives authority to another person while the principal is still alive. Additionally, a living trust gives you more control over who has access to certain assets and when; for instance, if you wish to give your children certain pieces of property at particular ages or stages in their lives.
In order to prevent people with disabilities or chronic diseases from losing access to crucial benefits related to these ailments, special needs trusts were created specifically for them. This kind of trust often specifies who receives payments (such as family members or caregivers) as well as how money should be utilized (for medical care/education rather than luxury items). By guaranteeing that any funds set aside are used for services exclusively relevant to the beneficiary's condition, such as medical costs not covered by insurance policies or government programs, special needs trusts protect against resource depletion.
Finally, it's critical to comprehend the distinctions between wills and powers of attorney. Both papers give people power over their financial affairs when they pass away, but wills specify how one's inheritance should be distributed among heirs after death, while POAs largely focus on allowing someone else to act while the person is still alive. Anyone thinking about either document should be aware of what each one entails in order to make an informed choice regarding their future planning. 
POAs are Valuable
Powers of attorney are a useful tool for giving someone control over your affairs while you're still alive. If a person becomes incapacitated due to illness or injury, a POA can help safeguard their assets and financial interests. To make sure that everything is legally enforceable, it is crucial to comprehend the agreement's parameters and any usage restrictions before drafting the power of attorney paperwork. In addition, there are other legal documents that offer various sorts of protection in estate planning, such as living trusts and special needs trusts. Last but not least, it should be emphasized that powers of attorney are different from wills in that they normally only take effect after death, whereas POAs provide someone with temporary control over their affairs while they are still alive.
Filippi Law Firm, P.C., provides legal services in estate planning, probate, trust administration, trust litigation, and personal bankruptcy in the greater Sacramento area, with a focus in Rocklin, Roseville, Lincoln, and Granite Bay. Give us a call at (916) 333-7910 or fill out the contact form to get in touch with our office. Consultations are free, and they can be done over the phone, via Zoom, or in person at our office in Rocklin. Prepare for your future and work with the best estate planning attorneys today.