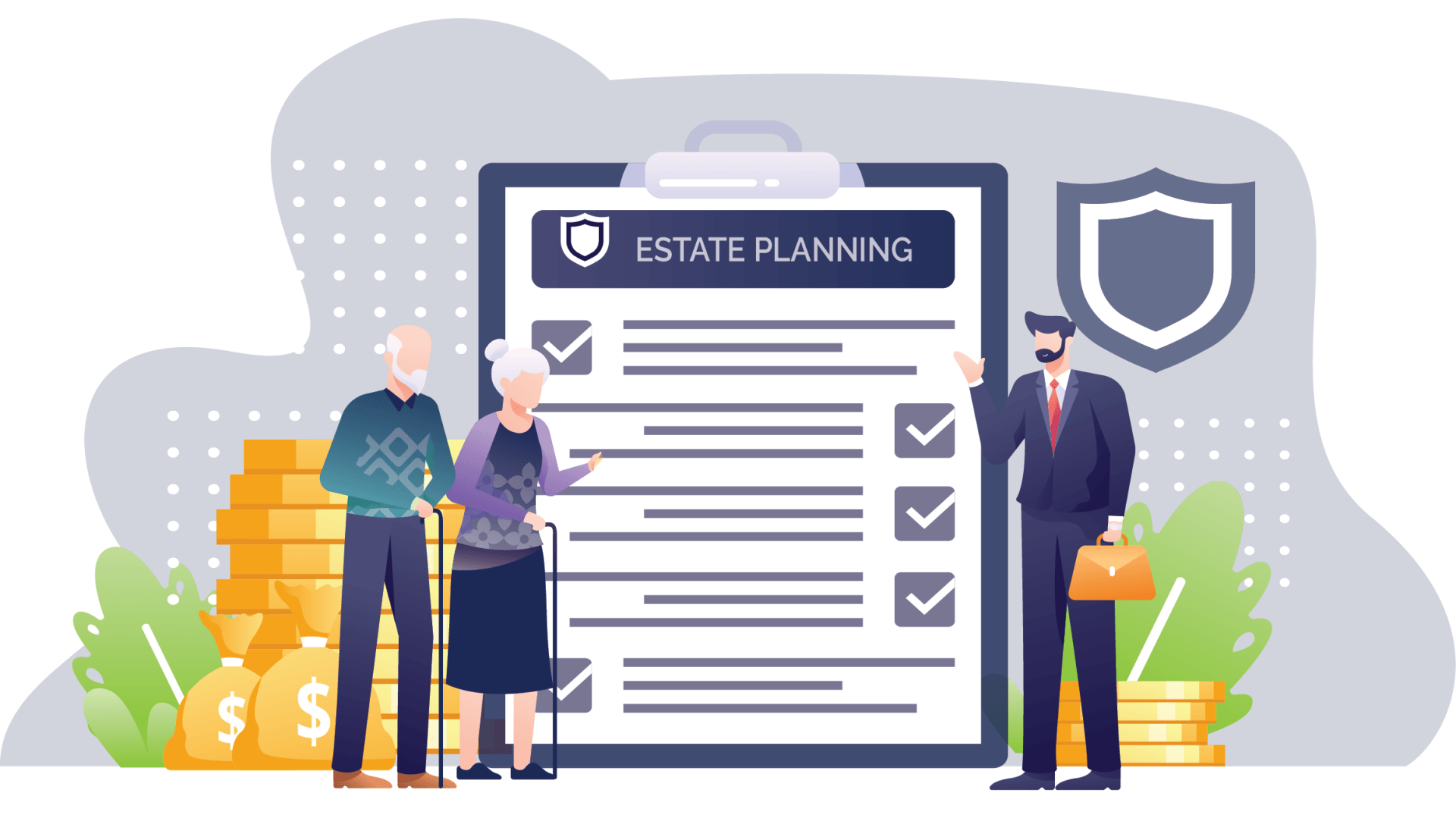 Statistics show that 68% of Americans don't  have a will in place, putting their affairs at risk of probate and lots of hassles for their heirs. You've already done the hard work and created an estate plan, and you might be feeling like you're already ahead of the game, right? 
Well, it is an excellent strategy to have your estate plan created already. But unfortunately, it's not a one-shot deal. Too often, people who have set up their estate finish it and forget about it. However, it's just one of the steps needed for planning your estate.
If you live in Rocklin, California, it's time to consider this: lots can change in life from when you make your estate plan. Between life events and outdated legal documents, there's a whole host of reasons you should probably revisit your estate planning attorney to update your estate plan.
Read on to learn more about the importance of having your estate plan reviewed and how often you should do this. 
Life Events That Require Reviewing Your Estate Plan
Many people set up their estate plans considering their current financial picture. They want to protect their assets and their beneficiaries after they're gone. And while this isn't wrong at all, many life events require you to revisit and update your estate plan. 
Let's take a closer look at some of those events:
Birth of a child or grandchild
Adoption of a child
Educational funding for children
Children or grandchildren reaching an adult age
Death of a guardian named for minor children
Change in the guardianship for minor children
Dependents, if you're now caring for an adult parent
Change in financial goals
Marriage
Divorce
Serious illness
Disability of you or your spouse
Life insurance changes
Buying a home, vacation home, or other large assets
Changes in the value of an asset
Inheritance or gifts of an asset
Changes in laws from federal or state governments for investments or taxes
Death of a family member
Death or change in situation for a trustee or executor
Career changes
Often people get so busy in life; they forget that any of these reasons might mean changes are necessary to their estate. Even if you wanted a change, the old estate would have to be honored if you didn't make the changes official.
What Needs to be Reviewed in Estate Plans?
If you experience any of these life events, you'll want to revisit your estate plan. But what needs to be considered when you come back to the estate plan? Let's take a closer look at the parts of your estate that might need revisions.
Beneficiary Designations
One of the first things to consider in your estate when reviewing it is the beneficiary designations. These are often impacted by the life events listed in the previous section.
You likely have beneficiary designations in your insurance policies. You also probably have them with your investments.
It's important to note that it's not your will that establishes what happens to the asset with many investments. Instead, what happens with the asset is controlled by the actual beneficiary designation. This would include retirement accounts, life insurance policies, and IRAs.
Assets and Their Titles
Often in personal life and even in business, you have joint accounts. This is especially true for couples or business partners who share joint checking or savings accounts.
If one person listed on a joint account passes, the surviving member takes ownership of the account in question. If this doesn't match the information listed in the estate plan, it can be a real problem for the estate and beneficiaries.
You also want to keep an updated list of titled accounts and beneficiaries. This makes it easier to make any updates due to life events to your estate plan.
Life Insurance
At the simplest level, your life insurance policies will probably change over time. Some may already be set up to change in value or time. You might wish to change beneficiaries in these policies as life events happen.
In a more complicated scenario, some people who might use life insurance policies, such as a whole life policy, as part of their investments.
There can be tax exemptions that also arise over time with age, and these need to be factored into how the estate handles policies.
Trusts
There are a whole host of different trusts that you can use as part of your estate plan. The different types meet various goals for estate planning. 
Many people use a trust as part of their estate for financial purposes. It helps to protect their assets. Laws related to trusts and taxes change frequently. You would want your tax attorney or estate planner to make sure you have made any necessary adjustments as the laws change. 
Times When You Should Consider an Estate Plan Review
There are also certain times when you should consider revisiting your estate plan to make sure it is up to date.
Financial institutions will expect some documents to be updated regularly. For example, power of attorney paperwork needs to be checked after several years. If you go too long, it's possible financial institutions will decline to accept them.
Another reason to revisit your plan is related to state and federal laws. These laws can change over time. It would be best if you had your estate plan up to date with any new provisions.
If people who are part of the estate plan don't follow or agree with the arrangement in place, you may also want to make changes.
How Often Should You Review Your Estate Plan?
You should revisit your plan whenever those life events happen that would require it. You don't want to ignore them, assuming it isn't that important. You never know when something could happen to you.
If you don't have life events, you should still revisit your estate plan every few years. Since laws change so frequently, you want your estate plan to reflect them.
Rocklin, California Estate Planning to Make Sure You're Covered
If you live in Rocklin, California, and need help with your estate plan, we can help. You want to make sure your estate and your beneficiaries are protected by keeping it up to date.
Filippi Law Firm, P.C., provides legal services in estate planning, probate, trust administration, trust litigation, and personal bankruptcy in the greater Sacramento area, with a focus in Rocklin, Roseville, Lincoln, and Granite Bay. Give us a call at (916) 333-7910 or fill out the contact form to get in touch with our office. Consultations are free, and they can be done over the phone, via Zoom, or in person at our office in Rocklin. Prepare for your future and work with the best estate planning attorneys today.