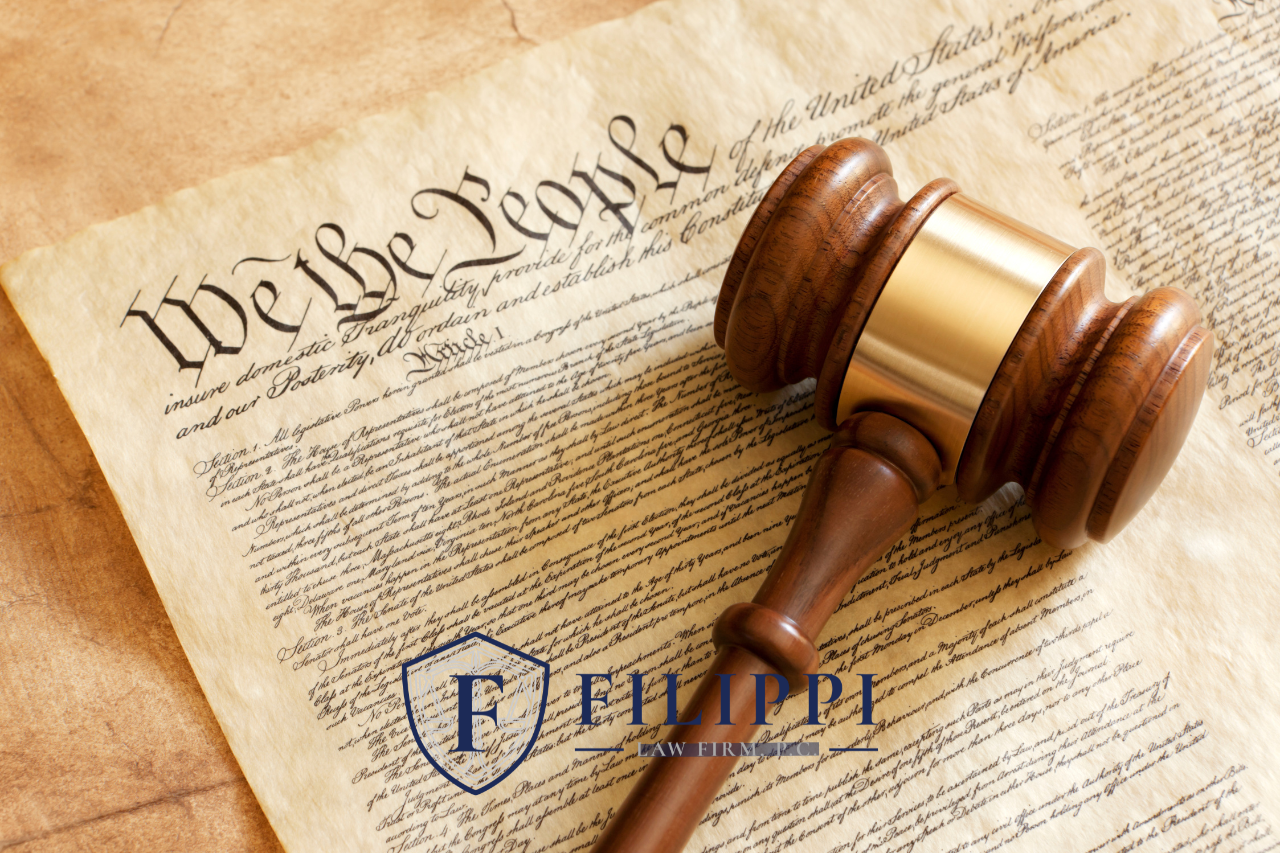 Bankruptcy is a constitutionally protected right.
Bankruptcy is a legal process that allows individuals and organizations to get out of debt. The United States Constitution guarantees citizens' right to seek bankruptcy protection in times of financial trouble through various clauses, notably Article I, Section 8, Clause 4, which allows Congress the authority "to establish uniform laws on the subject of bankruptcies throughout the United States." This means that anyone who believes they need assistance managing their debts can file for bankruptcy without worrying about being denied because of municipal or state regulations that prohibit it. Bankruptcy allows those who are struggling financially to start over with a clean slate and a brighter financial future.
Background and History
Bankruptcy was a matter of state and local law throughout the colonial era. State rules were frequently quite restrictive and rarely provided debtors with a real remedy. Bankrupts were frequently subjected to harsh sanctions such as imprisonment or property seizure. There was also no consistency among state laws—each had its own set of rules regarding who may declare bankruptcy, what assets might be liquidated to pay creditors, and other issues.
The United States Constitution changed all of that by allowing Congress the authority "to establish uniform Laws on the subject of bankruptcy throughout the United States" (United States Constitution Article I, Section 8 Clause).
This contributed to the development of a national framework for dealing with bankruptcies, allowing states some discretion in how they implemented their own versions while still conforming to federal norms. The Bankruptcy Act of 1800 established the earliest iteration of this framework, which provided for voluntary liquidation processes under federal jurisdiction but left most choices to individual states or jurisdictions (this system is known as dual-track bankruptcy). This system was repealed in 1803. In response to the financial crisis of 1837, a second bankruptcy law was passed in 1841. The Bankruptcy Act of 1841 established a unified system in which all bankruptcies would be handled according to one set of principles regardless of state boundaries or differences between them (known as single-track bankruptcy). The 1841 Act was the first law to provide for voluntary as well as involuntary bankruptcy, and it covered all individual debtors, not just merchants and traders. The debates over federal bankruptcy law continued, and it was not until 1898 that Congress finally enacted a bankruptcy law that lasted.
This new law made filing for bankruptcy easier than ever before by removing much of the red tape associated with appearing in court and reducing creditor harassment during proceedings—giving debtors a better chance of financial recovery without fear or intimidation from creditors seeking retribution on their debts owed.
Bankruptcy Types
The most common type of bankruptcy is Chapter 7 bankruptcy, sometimes known as "liquidation" or "straight bankruptcy." It allows a debtor to have their obligations discharged in exchange for the surrender of some of their assets, which are subsequently sold to pay creditors. Individuals, businesses, partnerships, and corporations can all use this process, which typically takes three months from start to finish.
Chapter 11 bankruptcy is sometimes known as "reorganization" bankruptcy because it allows debtors more time and flexibility to reorganize their finances while protecting them from creditor action. In this sort of bankruptcy, the debtor (typically a business) develops a plan outlining how they will repay creditors over time with decreased payments or interest rates. If the plan is accepted by the court, all creditors must follow its terms.
Finally, Chapter 13 bankruptcy is intended for people who have a steady income but need assistance managing their debts. Rather than liquidating all debts, as in Chapter 7, Chapter 13 permits debtors to form an installment payment plan that repays some or all of their obligations over 3-5 years, depending on individual circumstances. This allows people in financial difficulty to maintain certain assets, such as a car or a home, while restructuring other commitments into more manageable monthly payments.
Benefits of Bankruptcy
The Automatic Stay and Debt Discharge are two of the most essential benefits of bankruptcy for people in debt. While your bankruptcy case is being handled, the Automatic Stay bans creditors from contacting or harassing you. This means no more phone calls, emails from collection agencies, or threats of repossession, providing debtors with much-needed breathing room as they work out their financial situation.
The second advantage of filing for bankruptcy is the Debt Discharge, which permits qualified debts to be discharged once all requirements are satisfied; this includes credit card balances, medical expenses, personal loans, and other unsecured debts. It is important to note that not all debts (such as student loans) can be discharged in bankruptcy, but it does provide an opportunity for relief from overwhelming financial obligations without having to resort to drastic measures such as selling assets or taking on additional jobs just to make ends meet.
Overall, filing for bankruptcy allows people and organizations alike that are facing unmanageable debt levels a fresh start by fully erasing certain types of debt obligations while offering protection from creditor harassment throughout the process. Anyone can use these powerful legal weapons when appropriate with careful planning and assistance from qualified professionals such as attorneys and accountants who specialize in Bankruptcy Law.
Bankruptcy Considerations
Prior to filing for bankruptcy, you need to determine which type of bankruptcy best matches your situation (Chapter 7 or Chapter 13) and whether you qualify. In general, debtors must meet specific income and asset requirements in order to qualify.
It is also vital to examine the potential impact of bankruptcy on one's credit score. While filing for bankruptcy will have a negative impact on one's credit rating, it should not be viewed as a death sentence for one's financial future. With proper planning and guidance from bankruptcy
attorneys, those who use this legal remedy can begin rebuilding their credit quickly after discharge.
Another critical consideration is whether any assets or property may be in danger of being liquidated if you file for bankruptcy. Protecting your home and other assets requires investigation and consultation with a knowledgeable attorney before making a decision. Individuals in financial distress can make informed judgments about how to best move forward with their financial situation while protecting themselves from creditor harassment during proceedings if all factors involved in filing for bankruptcy protection are carefully considered.
Conclusion
Bankruptcy is a significant legal tool that enables both individuals and corporations to handle enormous debt commitments without resorting to harsh measures. Those in financial distress can acquire some much-needed breathing room from creditor harassment during proceedings by using the Automatic Stay and Debt Discharge sections of the Bankruptcy Law, while also totally erasing some types of debt obligations. Working with a skilled bankruptcy attorney, individuals can make informed decisions about which type best matches their case and whether any assets or property may be at stake if they file, giving them a better chance of financial recovery without fear or intimidation from creditors seeking payback for debts owed.
Filippi Law Firm, P.C., provides legal services in estate planning, probate, trust administration, trust litigation, and personal bankruptcy in the greater Sacramento area, with a focus in Rocklin, Roseville, Lincoln, and Granite Bay. Give us a call at (916) 333-7910 or fill out the contact form to get in touch with our office. Consultations are free, and they can be done over the phone, via Zoom, or in person at our office in Rocklin.