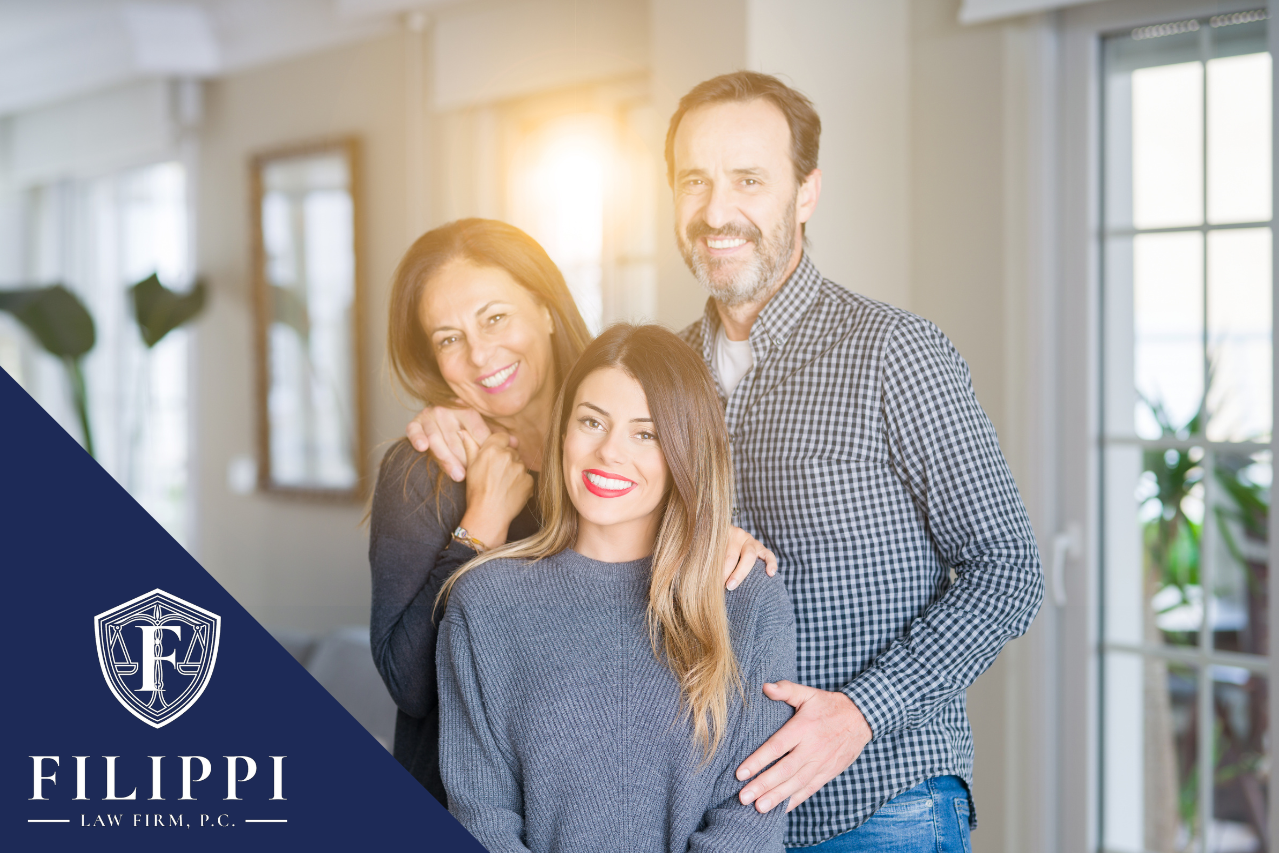 Essential Legal Documents You Need When Your Child Turns 18
Turning 18 is a big milestone for a young person and their parents. It signifies the commencement of adulthood, new responsibilities and rights. As parents, you must ensure that your child is prepared for the legal and financial responsibilities that lie ahead in their adult lives. This preparation is also essential for you, the parent, because without these documents, you will not be able to make any legal decisions on their behalf. You will lose all access to their health, financial, and educational records. At Filippi Law Firm, P.C., our team of attorneys has developed a Young Adult Estate Plan Package at a cost-effective price of $700 that handles these vital documents. 
1. Last Will and Testament: Although it may seem too soon to think about a last will and testament at such a young age, establishing these documents early on is a responsible and wise decision. A last will and testament specifies how your child's assets, including personal property, bank accounts, and investments, should be allocated upon their passing. It gives them control over their estate and ensures that their wishes are carried out. Having a will in place provides you and your child with peace of mind despite the unsettling thought of mortality.
2. Power of Attorney: Granting power of attorney to someone allows them to make decisions on your behalf. In this case, on your child's behalf, if they become incapacitated or temporarily unable to manage their affairs, this person can be the parent. This document ensures that a reliable person can represent your child's best interests if they are unable to do so for themselves.
3. Advanced Healthcare Directive: An advanced healthcare directive, also known as a living will, specifies your child's preferences regarding medical treatments and end-of-life care in the event that they become incapacitated and are unable to communicate their wishes. This advanced health care directive ensures that their healthcare decisions are consistent with their personal beliefs and values.

When establishing a will, you and your child should discuss:

a) Appointing an executor: This person will manage the estate and oversee the distribution of assets.

b) Identifying beneficiaries: Determine who will inherit their assets and specify the distribution details.

c) Including specific bequests: It should be clearly stated if there are specific items or sentimental belongings they wish to pass on to certain individuals.

Types of power of attorney your child may need:

a) General power of attorney: provides someone with broad authority to be in charge of your child's financial and legal matters.

b) Limited power of attorney: grants specific powers for a limited time and specific purposes, such as supervising a property or signing documents related to a particular situation.

You and your child must carefully consider who you grant power of attorney to, ensuring that the individual is responsible, trustworthy, and understands the responsibility.

Key considerations for an advanced healthcare directive:

a) Preferences for medical care: specify which medical treatments your child would or would not like to receive under specific conditions.

b) End-of-life decisions: Include instructions on life support, organ donation, and any significant medical interventions.

c) Appointing a healthcare proxy: Designate a trusted individual who will make healthcare decisions on their behalf, ensuring their wishes are carried out.

A health care directive gives your child autonomy and provides clarity to healthcare professionals and family members in emergency situations.
As your child approaches adulthood, it is crucial that you guide them through the process of establishing these necessary legal documents for both of you. The last will and testament, power of attorney, and advanced healthcare directive provide invaluable protection. They will ensure that their wishes regarding healthcare, finances, and end-of-life preferences are respected.
Encourage your child to consult a qualified attorney to create an estate plan. By doing so, you and they will be able to confidently embrace the responsibilities and independence that accompany adulthood.
Filippi Law Firm, P.C., provides legal services in estate planning, probate, trust administration, trust litigation, and personal bankruptcy in the greater Sacramento area, with a focus in Rocklin, Roseville, Lincoln, and Granite Bay. Give us a call at (916) 333-7910 or fill out the contact form to get in touch with our office. Consultations are free, and they can be done over the phone, via Zoom, or in person at our office in Rocklin. Prepare for your future and work with the best estate planning attorneys today.