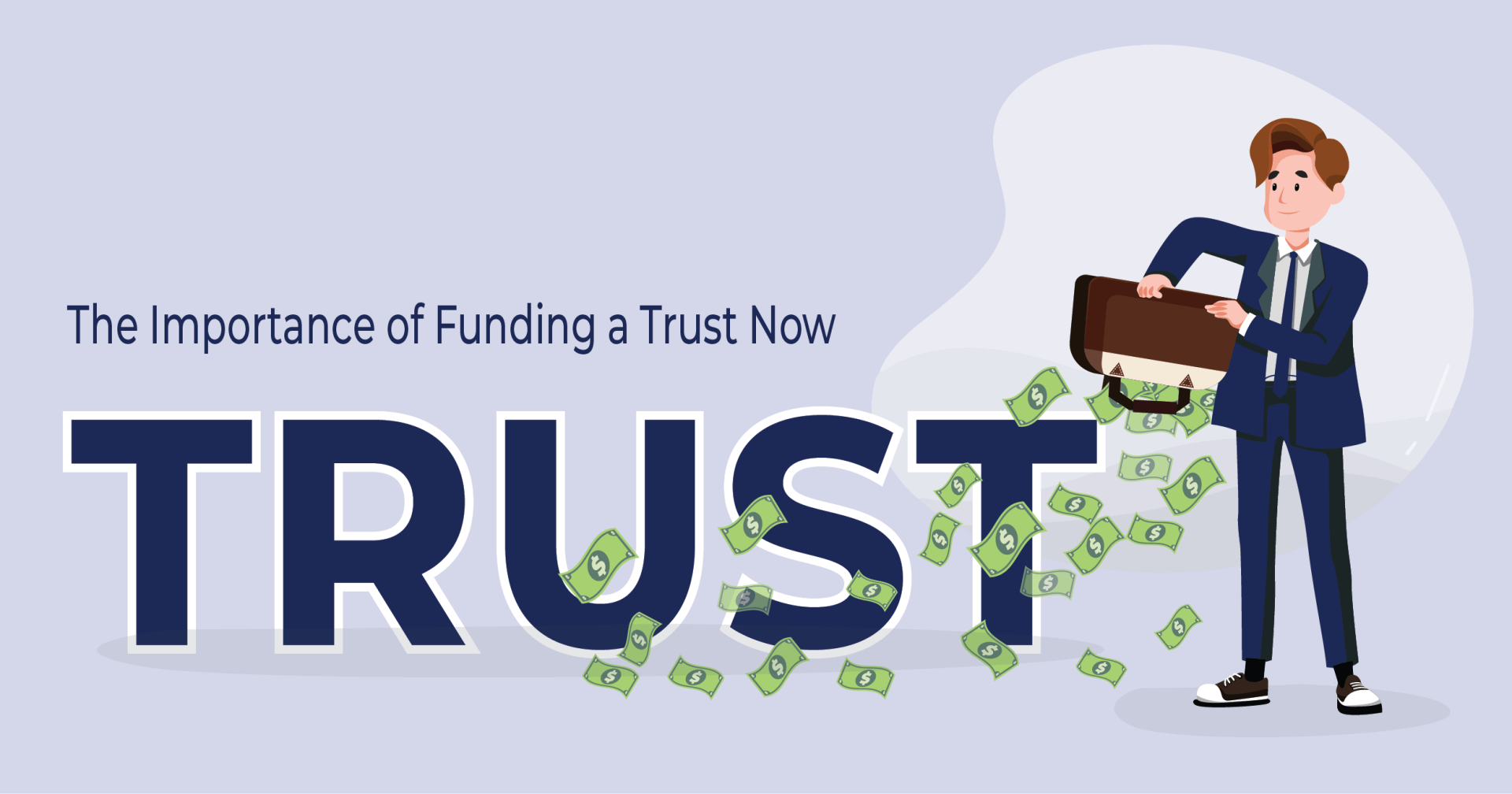 Suppose you want peace of mind when something happens to you, whether you are incapable of making important decisions or you've passed on. In that case, getting your trust funded is imperative to your beneficiaries. 
This simple process will take more weight off your shoulders and allow you to enjoy your time with your loved ones without worrying about what will happen after you are gone. While there may be other options to consider, funding your trust is both easy and safe.
However, the procedure for funding your trust or doing otherwise differs slightly in different states. You'll need to partner with an estate lawyer who knows and understands the laws of California that are designed to protect your estate.
More so, if you live in Rocklin, you stand to benefit a lot from its simplicity. Keep reading to find out how this guide can show you why you should not delay funding your trust and provides a straightforward procedure for getting it done.
Why Should You Fund Your Trust Now?
Funding your trust now can save you and your loved ones many headaches down the road. Trusts are designed to make things simple after you're gone, allowing your family members to move on with their lives without any legal battles over your estate.
It also allows you to decide upfront how your assets are distributed. You can specify how your estate will be split and when it can be accessed, and by whom. Depending on your planning goals, you can also dictate how much goes to charities or can be used as a tax reduction.
We have identified some fundamental reasons why you should fund your trust right away. Take a look below and see if these resonate with you.
While this may seem unimportant for some, many people care about what happens when they are gone. For example, in California, people feel more secure with a trust in place. The primary reason stems from making sure their loved ones are taken care of without additional stress. 
In the case of uncertainties, you can take advantage of the revocable living trust, which gives you more freedom. You are in control at all times and can choose to make adjustments whenever necessary.
However, whatever position you find yourself in, you must give the trust adequate authority to have fewer difficulties in the future. When the time comes and you've passed on, you'll want to be certain that everything is aligned with how you wanted your estate to be handled.
Unfortunately, some individuals who have successfully created their wills, leave themselves or their beneficiaries at the court's mercy to make the final decision because a trust was not in place.
More often than not, the particulars of your properties, bank accounts, deeds, investments, etc., would generally have your siblings or spouse as beneficiaries. In some cases, this could still be your parents or former spouse. However, for the proper execution of your will, we advise you to name a trust.
Imagine getting involved in an accident or losing your life when your child is about to attend college. You would not want them to wait for the probate court to decide on your provision for college before they could proceed with school.
Imagine the traditional practice when there is no named trust. Your estate will have to be taken over by the court. Then it hands it over to specific individuals that it considers lawfully capable of distributing or managing it.
These could be family members or older relatives that you no longer have contact with. This can also happen in the absence of a will as well. However, if you have a will in place and not a trust, the courts will also be involved with the distributions of your estate.
When any of these scenarios happen, the owner's original intent may not be appropriately transmitted or executed. In some cases, it could throw the family into strings of lawsuits and other ventures that may not eventually yield what you have earlier intended.
Hence, you can have a trust to carry out your wishes after you are gone.
While we understand that some matters (such as when you pass or become incapacitated) are out of your power to decide, we know that others lie within it. For example, the choice to draw up your will lies within your control.
However, a will can still be subject to a probate court. This is why having a trust is so important. You can easily control how the proceedings will be executed by spelling out everything that would happen, how they would happen, and who manages them.
That is one thing that funding a trust would do for you. To properly understand this and any other legal actions to safeguard the life of your dependents, it would be best to contact an experienced estate attorney, especially one that fully understands what is obtainable around your local area.
Suppose you live in California or the Rocklin area; Filippi Law can help you set up everything you need to protect your estate and your loved ones. Their team of experts can provide you with the customized help you deserve.
Funding your trust is essential for your beneficiaries. The sooner you do this, the less you'll need to worry about down the road. Here are a few steps that need to happen for funding your trust:
Transfer all titled personal properties and financial accounts
A vital step to funding your trust is deliberately changing your properties' titles, bank accounts, and other legal accounts. In the case of real estate properties, you may be required to file a quitclaim deed. These documents can also be subject to the status of the property.
For example, if you have a mortgage on your home or any other property, you may be required to seek an appropriate mandate from the lender before you can proceed to include it in your trust.
In the event of a bank account, you should contact your account manager on the actual proceedings. You can also consult with your attorney to get a comprehensive guide on how to approach individual cases.
Transfer all accounts receivables
On the advice of your attorney, you can file an assignment of rights to transfer all benefits and loan repayments to your trust. This implies that the receipts from loans you may have given out would be paid into the trust.
This would save time and additional paperwork when transferring them to the trust once you pass and can no longer receive them.
Make your trust a beneficiary
As a vital step, you need to actively change your receipts to your trust, like your retirement or medical savings accounts. This would automatically transfer these incomes to your trust.
Moreover, this step is convenient. It ensures that your well-being, as you age, can be managed appropriately according to your wishes.
What Happens While You Are Still Alive?
With a living revocable trust, you can effectively manage all your assets while you are still alive. You can maintain control over all your assets and make decisions based on your current situation. The assigned trustee only takes full force at the time of your death.
Funding your trust sooner rather than later can help you protect your estate. Since there are no guarantees when somebody might expire, it's always better to be prepared and not have to worry about what will happen when you are gone.
Contact the Jim Filippi Law Team today to find out how they can help you set up your estate and the steps for funding your estate.
Filippi Law Firm, P.C., provides legal services in estate planning, probate, trust administration, trust litigation, and personal bankruptcy in the greater Sacramento area, with a focus in Rocklin, Roseville, Lincoln, and Granite Bay. Give us a call at (916) 333-7910 or fill out the contact form to get in touch with our office. Consultations are free, and they can be done over the phone, via Zoom, or in person at our office in Rocklin. Prepare for your future and work with the best estate planning attorneys today.