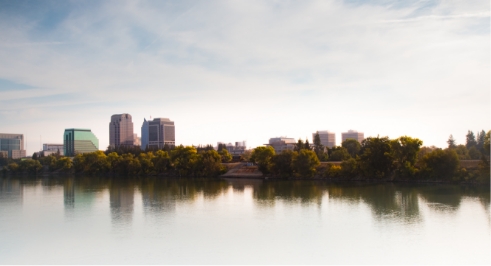 What Is A Beneficiary Of A Living Trust?    
    The terms for each role in a living trust oftentimes get confused with each other. Sometimes people mistakenly believe that a trustee is a beneficiary and vice versa. While this confusion is common, it can cause some misunderstandings amongst family members. Through this article, we plan to dispel some of this confusion.
    For a living trust to be legally valid, there are a few roles that must be established in the living trust agreement. First is the trustor, the person, or the people who created the living trust. Then there is the trustee, who manages the living trust (see https://filippilaw.com/what-is-a-trustee). And finally, there is the beneficiary who benefits from the living trust's assets.
    A beneficiary can be an income beneficiary, a principal beneficiary, or both. An income beneficiary will receive as regular distributions from the trust, the income the assets held in the trust produce. This could be anything from stock dividends to rental income. A principal beneficiary will receive the assets actually held in the trust, whether that is cash, a house, or your rare coin collection. The goals you have for your living trust will dictate which type of beneficiary you will designate in your trust agreement.
    However, most living trusts utilize both types of beneficiaries to achieve their goals. Trust laws bring with them a tremendous amount of flexibility so that the trustor has the ability to customize their living trust the way they want and not be locked down to a preconceived format created by lawmakers.
    How this often works with a typical living trust is when the goal of the trust is to avoid probate and distribute assets to children. For example, say one child is an adult at your death, and the other is still a minor. The living trust could split your assets into two shares, one for each of the children. Then the living trust would distribute the share for the adult child outright without any strings attached. This adult child would be a principal beneficiary. And finally, the trust would hold the share for the minor child in a separate trust for their benefit and care while they are a minor. The trust would distribute whatever amount of income and principal is necessary for their care. This minor child would be both a principal and an income beneficiary depending on the assets they would require for their needs.
    This is just a basic example of how a person can benefit from your living trust, but it can be far more complex depending on what you would like to happen with your assets when you pass. Your beneficiary could even be a charity or a scholarship fund that you want to benefit for years to come. The possibilities are truly endless. However, there are many considerations to think of when customizing your plan, ranging from your family, to tax consequences.
    We tell our clients to let their imaginations determine how they want their estate to be divided. The easiest way to conceptualize this is to think of the perfect world where no matter what, you have the say on what happens. From there, we are able to customize your plan to accomplish these goals and ensure they have the best chance of actually happening. This is why partnering with an estate planning attorney who truly listens to you and understands the essence of what you want is absolutely critical.
Call us today and we can schedule your first step on your journey to getting your affairs in order!
Filippi Law Firm, P.C., provides legal services in estate planning, probate, trust administration, trust litigation, and personal bankruptcy in the greater Sacramento area, with a focus in Rocklin, Roseville, Lincoln, and Granite Bay. Give us a call at (916) 333-7910 or fill out the contact form to get in touch with our office. Consultations are free, and they can be done over the phone, via Zoom, or in person at our office in Rocklin. Prepare for your future and work with the best estate planning attorneys today.