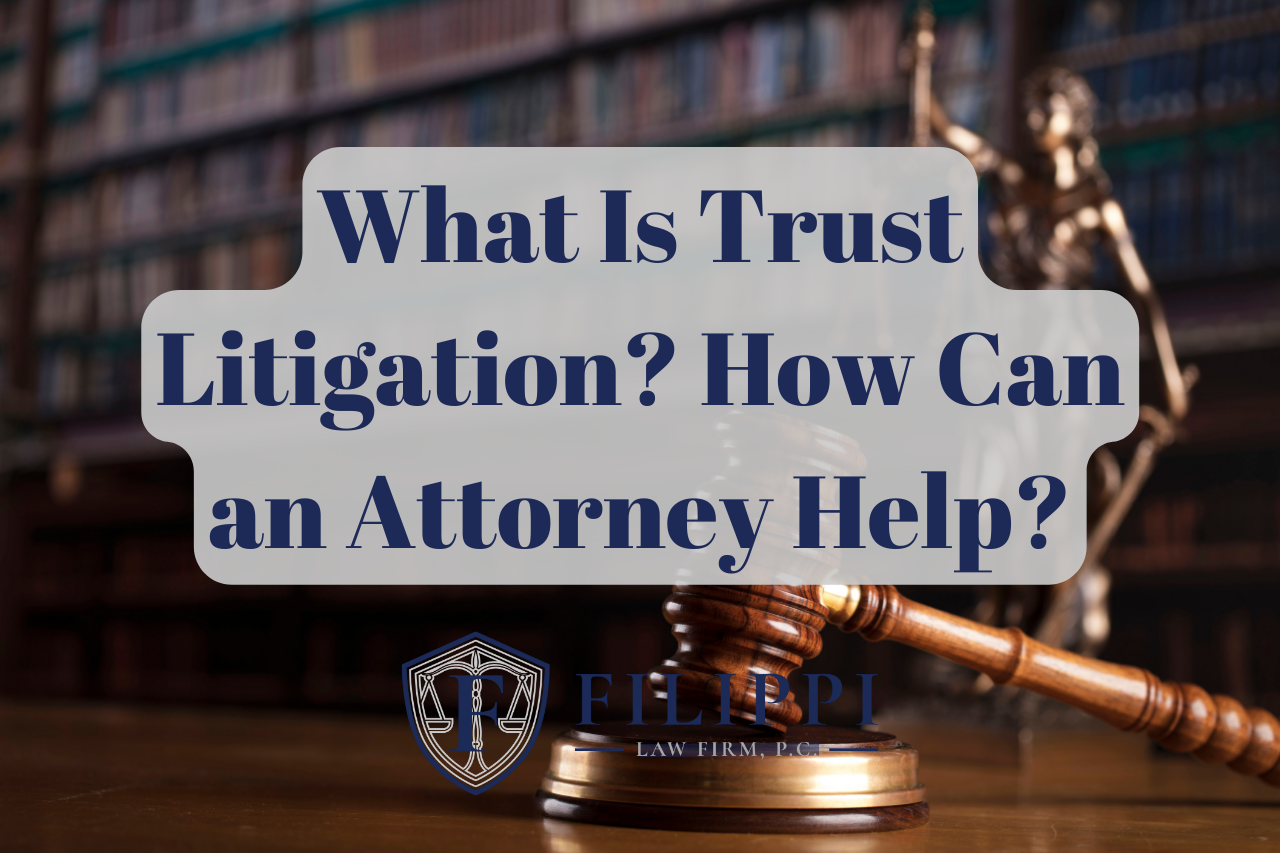 Trust litigation is a legal process used to settle disputes involving trusts and estates. It can include mishandling of funds, undue influence, or fraud. Trust litigation aims to protect beneficiaries' interests by ensuring that assets are distributed in accordance with the wishes of the settlor (the person who established the trust). The primary benefit of trust litigation is that it ensures that estate concerns are addressed and resolved in a timely and cost-effective manner. An experienced attorney may be of great support throughout this process by providing strong legal advice and advocating for their client's best interests.
Common Causes of Trust Litigation
Mismanagement of funds can result in trust litigation. The trustee is in charge of managing trust assets and must make decisions that benefit the beneficiaries. If a trustee is found to have breached their fiduciary duty, they may be held accountable for any losses incurred as a result. The trust's beneficiaries might file a lawsuit against them as a result of this.
Undue influence, which entails one person exerting control over another in order to receive some form of benefit from them. This frequently occurs when an elderly person who lacks mental ability gives someone else, such as a family member or friend, complete power over their affairs and then signs away precious assets without fully comprehending what they are doing. Beneficiaries may need to take legal action in these instances to defend their interest in the estate and guarantee that their desires about asset distribution are followed.
Misrepresentation of facts, if there is proof that someone knowingly misrepresented facts about an estate or deceived others about prospective returns from investing money in a trust fund, this can be grounds for a trust lawsuit. If found guilty, people implicated in fraud may face civil fines in addition to criminal prosecution, depending on the amount of harm done and other considerations in each case.
The Trust Litigation Process
The evaluation and location of all assets are the first steps in the trust lawsuit process. This includes gathering estate-related papers such as deeds, wills, trusts, bank statements, and other records in order to establish which assets are eligible for distribution. Once an attorney or other representative chosen by the court has obtained this information, they must file claims on behalf of the individuals concerned in order to protect their rights to any property or money due to them from the trust.
After filing all applicable claims with a court of law, negotiations between both parties can begin in an attempt to negotiate a settlement that fulfills everyone's demands and interests. It is critical that both sides stay neutral while seeking a fair resolution throughout these negotiations; attorneys representing either side may be utilized to ensure their client's interests are safeguarded throughout this process. If no agreement can be reached through negotiation, each party may be required to appear before a judge, who will make a decision based on the evidence provided during the trial process.
If an agreement is reached outside of court, a settlement agreement will be signed by the parties establishing how assets will be distributed among the beneficiaries as well as any other applicable terms.  Once completed, assets should be transferred so that everyone receives what they are entitled to under earlier agreements or laws governing estates in specific jurisdictions.
Hiring an Experienced Lawyer
A skilled attorney is vital when it comes to trust litigation. A qualified lawyer can guide their client through the court system and ensure that all legal criteria are satisfied in order to defend their rights. An attorney can also offer vital guidance on how to appropriately handle any potential trust fund disputes or conflicts of interest, as well as insights into possible settlements or other solutions that may benefit everyone involved.
The responsibilities of a trust litigation attorney include giving legal advice throughout the process and, if required, representing their clients in court. They should have a full understanding of trusts and estates law in order to effectively advise clients on how to best protect themselves financially while ensuring assets are dispersed according to the individuals wishes. Additionally, attorneys must evaluate estate-related papers such as wills, trusts, deeds, bank statements, and other records to establish what assets are available for distribution among beneficiaries. When necessary, a skilled lawyer will be able to negotiate with opposing parties in order to obtain a settlement that optimizes benefits for all parties concerned without resorting to costly litigation proceedings.
Consequences of Trust Litigation
Trust litigation can have substantial financial and emotional ramifications for the individuals involved. The legal costs of bringing a case to court or otherwise resolving conflicts through negotiation can be high, necessitating major investments of time and money. Individuals may incur emotional distress as they negotiate the intricate process of trust litigation, in addition to the financial costs.
Overall, trust litigation may be a difficult and emotionally demanding process for all parties involved. To reduce these costs and ensure that assets are distributed according to the wishes of the individuals involved, it is important that all parties seek the advice of the best trust litigation and estate law attorneys. These specialists will have the knowledge required to manage judicial processes while also protecting their clients' interests at all stages of the process. Finally, while dealing with trust litigation difficulties, having an expert attorney on your side can help guarantee that your rights are protected while also assisting you in reaching a fair settlement agreement as quickly as possible without sacrificing too much financially or emotionally in the process.
Find out more under our "Trust Litigation" legal services tab.
At Filippi Law Firm, P.C., we offer free consultations where the best attorneys answer all trust litigation questions and concerns so that you feel informed when making decisions about your future.
Filippi Law Firm, P.C., provides legal services in estate planning, probate, trust administration, trust litigation, and personal bankruptcy in the greater Sacramento area, with a focus in Rocklin, Roseville, Lincoln, and Granite Bay. Give us a call at (916) 333-7910 or fill out the contact form to get in touch with our office. Consultations are free, and they can be done over the phone, via Zoom, or in person at our office in Rocklin. Prepare for your future and work with the best estate planning attorneys today.