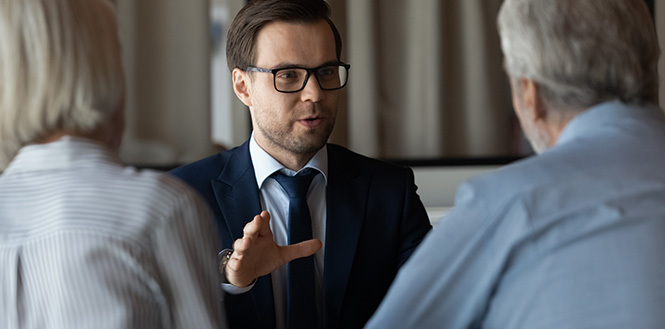 What should be addressed in my will? Having a will is crucial to anyone that has assets. Those that die without a will are at risk of having the court decide who gets their personal property and financial assets after they pass.
Many people feel that only older individuals need to have a will, but that is not the case. Anyone over the age of 18 that owns a property, has children, pets, a vehicle, and a bank account should create a will so that all the items they worked so hard for go to the person or people they want to leave the property to.
Regarding estate planning in California, it is important to seek counsel from an experienced attorney. The dedicated team at Filippi Law Firm P.C. are proven in assisting the testator (the individual creating the will). We will go through each important detail that a will covers to ensure all details are included, and the will stands up in court.
Creating Your Will in California
Certain requirements are necessary for the will to be valid and stand up in a court of law.
Here are some of the requirements that need to be addressed when creating your will:
The will must be in writing.
You must be at least 18 years old to create a legally binding will (unless the individual is an emancipated minor or member of the military) should be included to show intent.
The will must be executed in the language used by the will's creator.
It must be proven and allowable within the rules of the court.
The will must be notarized and requires at least two witnesses.
You must be of sound mind and body when creating the will.
The will must be signed by the person making the will.
Each state has its nuances when it comes to creating a will. In California, there are some special requirements that you will need to abide by. California will can be made without witnesses, but it must be handwritten by the testator and signed on the final page.
California does not require the will to be notarized, but it must be self-proved.
Having a lawyer create a will in California is not required, but it is always suggested.
When creating a last will and testament in California, it needs to be filed in court within 30 days following the testator's death.
Under California law, a will must be filed with the court within 30 days after the testator's death.
Many choose to hire an estate attorney Rocklin, instead of going alone.
Things That Should Be Addressed in Your Will
Some put off making a will because it can be daunting, including much specific information such as account numbers and other details. But it is a necessary step in estate planning Rocklin.
After the effort you put into writing the will, you will have the satisfaction of knowing that your assets are protected, and those you love will get what you want them to have after you pass.
Knowing what should be addressed and how to write a will in CA is important.
List of your assets
Property, any personal or commercial real estate holdings
Intangible assets like stocks and bonds
Intellectual property, or non-tangible assets, like royalties, copyrights, trademarks, and patents
Cash in savings, checking, and money market accounts
Items of value like cars, jewelry, heirlooms, artwork, and collectible items
Once you have gathered all assets and valuables, you are ready to complete your last will and testament California.
Documents you need to prepare your will
Marriage and divorce certificates
Birth certificates
Death certificates
Deeds to properties
Mortgage Information
Home insurance policies
Life insurance policies, complete with beneficiaries listed
Account numbers for all bank accounts
Investments and account numbers
Funeral plans, plot numbers, information for pre-paid funeral expenses
Names and contact information for important individuals include your lawyer, insurance agent, CPS, accountant, private banker, and financial advisor. Some also include physicians and other important people.
Name the executor of the will
This person should be responsible and trustworthy. Many people name a co-executor if the main executor cannot complete the task.
Determine who your beneficiaries will be
It would be best if you were as specific as possible regarding who will inherit money, property, personal belongings, and other assets.
Guardians for minor children and adult dependents
Those with children need to name guardians for minor children or adult dependents. Some also include pets to ensure they will be cared for following the passing.
Updating the will
Remember to update the will when you get married, remarried, or divorced, purchase or sell a significant asset. Have children or gain an inheritance—the birth of grandchildren, additional assets, etc.
If you are unsure of what exactly should be included when going through California last will and testament requirements, seek the help of an experienced estate planning lawyer.
Legal Help on Estate Planning Rocklin
If you are looking for an estate lawyer Rocklin, look no further than Filippi Law Firm P.C. If you are gathering your information for estate planning California, it may take a while to gather everything together. Take your time and ensure you have everything you need to complete the will.
There is a lot of information that goes into a well-prepared will. You must plan and allow time to gather all the necessary documents.
This can be a lot of information and confusing for many individuals. Do not get overwhelmed, and hire the best estate Attorney in Rocklin, Filippi Law Firm P.C. We will help walk you through the process and ensure everything is in order.
Filippi Law Firm, P.C., provides legal services in estate planning, probate, trust administration, trust litigation, and personal bankruptcy in the greater Sacramento area, with a focus in Rocklin, Roseville, Lincoln, and Granite Bay. Give us a call at (916) 333-7910 or fill out the contact form to get in touch with our office. Consultations are free, and they can be done over the phone, via Zoom, or in person at our office in Rocklin. Prepare for your future and work with the best estate planning attorneys today.