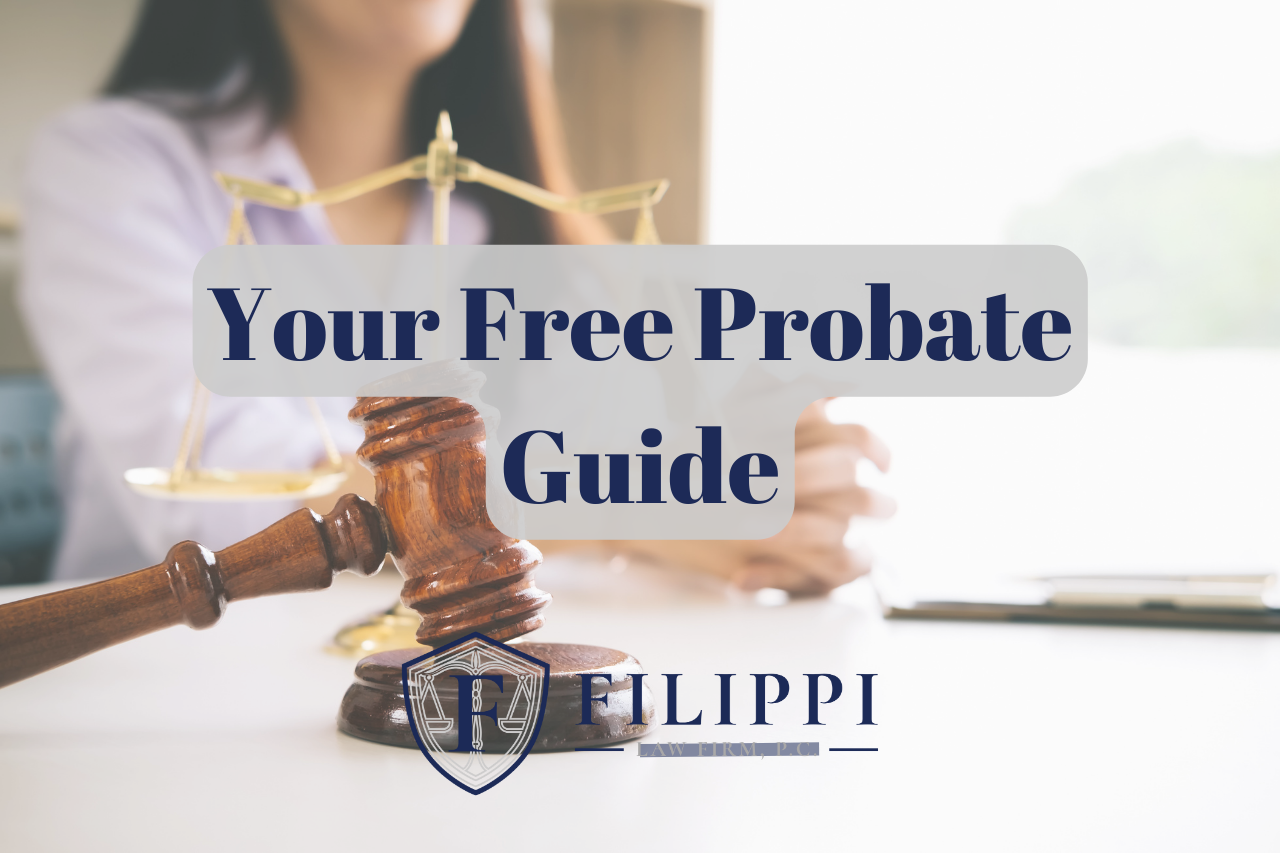 The passing of a loved one is undoubtedly a difficult time, and dealing with the legal issues that follow can add further stress to an already tough situation. Probate is the legal process that involves the administration and distribution of a person's estate and assets after they have passed away. Whether you are facing the probate process yourself or seeking information to assist a friend or family member, this free probate guide will provide you with a comprehensive overview of the key steps, process, and necessary considerations for probate. This guide will help you understand probate and navigate the process with greater confidence and peace of mind.
What is Probate?
Probate is the legal process that recognizes and executes the instructions provided in the will of someone who has passed. It consists of several steps, including confirming the legitimacy of the will (if there is one), paying off debts, inventorying the assets, and distributing the remaining estate to the beneficiaries. Probate guarantees that the deceased person's wishes are carried out, creditors are paid, and the estate is distributed properly.
Starting the Probate Process
Typically, the probate process begins by filing a petition with the appropriate court. This starts the legal process and sets the foundation for the administration of the estate. The court will select an executor or personal representative who will be responsible for overseeing the probate process.
Inventorying the Estate
Taking inventory of the deceased person's assets and debts is a critical stage in the probate process. This process entails identifying bank accounts, real estate, investments, personal property, and any ongoing loans or liabilities. Gathering and documenting this information can be time-consuming, but it is critical for a proper estate distribution.
Notifying Creditors and Settling Debts
Notifying creditors of the deceased person's passing is part of the probate process. This allows creditors to begin making claims against the estate for any outstanding debts. The executor then examines and evaluates these claims to ensure they are legitimate and valid. Any debts and taxes that were owed will be paid from the estate's assets once they are approved.
Distribution of Assets
Once all debts, taxes, and fees have been paid, the remaining assets can be distributed to the beneficiaries in accordance with the instructions in the will. If there is no will or the will is deemed invalid, state laws will determine how the estate is distributed among the heirs.
Potential Challenges and Disputes
Probate proceedings can sometimes face challenges or disagreements, which can prolong the process. These issues may arise as a result of contested wills, conflicts among beneficiaries, or claims made against the estate. Resolving these issues often requires legal intervention, which can lengthen and complicate the probate process.
Avoiding the Probate Process
Probate can be a lengthy, challenging, and tedious process, but there are ways to limit its impact or avoid it entirely for your loved ones. Creating a comprehensive estate plan can help bypass probate and simplify the transfer of assets after death. Consulting with a top-rated estate planning lawyer in Rocklin, California, can provide valuable guidance on these matters.
Filippi Law Firm, P.C.'s Comprehensive Estate Plan includes:
Revocable living trust

Last will and testament

Personal property memorandum

Assignment of personal property

Declaration of trust

Certification of trust

Trust transfer grant deed (if needed)- for properties within California only

General durable power of attorney

California uniform statutory form power of attorney

Advanced health care directive

HIPPA authorization

Voluntary Dementia Directive
Understanding the probate process is essential for anyone involved in estate planning or going through the probate process for a loved one. By learning about the stages and requirements of probate, you can navigate the process more confidently and ensure that your loved one's wishes are honored. Seeking professional legal advice and guidance is essential to ensuring compliance with local regulations and laws. While probate can be a complex and emotional process, with the right knowledge and support, you can approach it with clarity and ease. At Filippi Law Firm, P.C., we can help with the probate process and with any estate planning needs.
Filippi Law Firm, P.C., provides legal services in estate planning, probate, trust administration, trust litigation, and personal bankruptcy in the greater Sacramento area, with a focus in Rocklin, Roseville, Lincoln, and Granite Bay. Give us a call at (916) 333-7910 or fill out the contact form to get in touch with our office. Consultations are free, and they can be done over the phone, via Zoom, or in person at our office in Rocklin. Prepare for your future and work with the best estate planning attorneys today.
We are here to help.
You might find these blog posts helpful: "Do I Need to Go Through Probate?" and "What is Probate?"